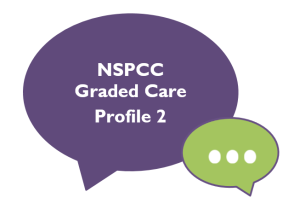 Graded Care Profile 2 is in Plymouth
The Graded Care Profile 2 (GCP2) is an evidenced based tool available in Plymouth to help workers understand the daily lived experience of children and measure the care they are receiving when neglect is an issue.
What is the GCP2? 
The GCP2 is an NSPCC strengths based assessment tool that uses a graded scale to measure levels of care for a child.
It can help families understand their child's needs and create conversations that lead to positive change and progress.
It creates a consistent approach and shared language for us in Plymouth when responding to neglect and helps families get the right support at the right time.
Who can use the GCP2? 
Anyone involved in evaluating the care of a child can use the GCP2. It can also be used by parents or carers themselves as well as young people who want to understand the care they receive from a parent or carer.
To use the tool you have to be what is called a 'licensed practitioner.' This means you have to be trained in the tool and how to use it.
GCP2 Training 
We are delivering multi-agency GCP2 training sessions as part of our PSCP programme of learning. To find out more about who should attend and all the dates for the sessions please go to HERE
For more information about the GCP2 please visit NSPCC Graded Care Profile